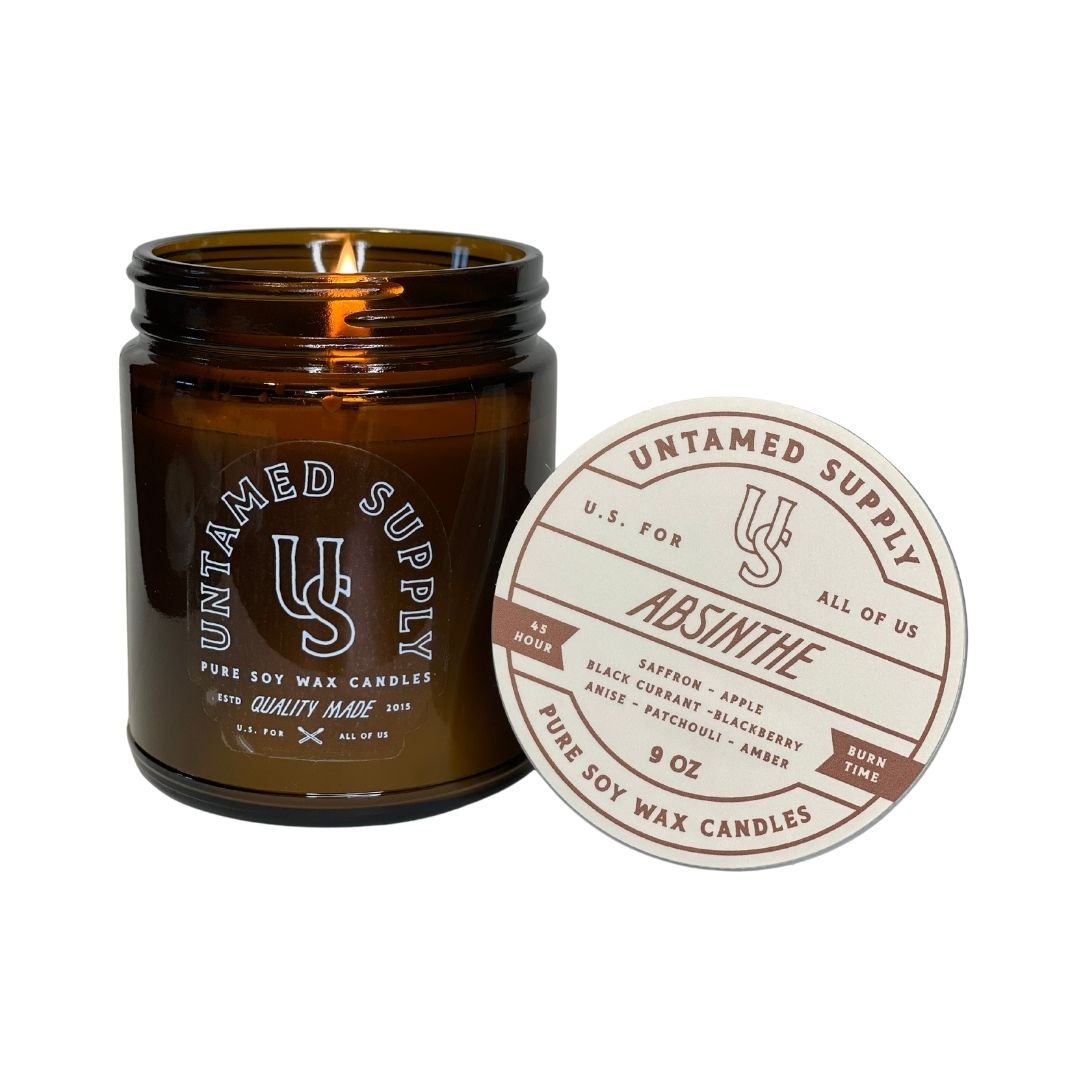 Absinthe
Rustic, intense, sweet, and complex are words to describe our Absinthe candle. It is as unique as it is likable (which it is, very) and is truly one of our favorites to burn in our own home. It has a strong scent throw, and we've found it changes as you're smelling it, and as you're burning it. You'll never go "nose blind" to this scent, it's layered and varying. Perfect as a gift for someone who has a LOT of candles but needs more, or as something to impress your house guests and will make them ask "where'd you get that candle?"
Scent Notes:
TOP NOTE: Saffron & Apple
MIDDLE NOTE: Black Currant & Blackberry
BASE NOTE: Anise, Patchouli, & Amber
Although completely unique from our other scents, you'll like this one if you like: Oakmoss & Amber or Ocean
What sets our product apart? 
We like to keep things simple, clean, and non-toxic by using 100% domestically grown soy wax, fine fragrance oils, cotton-core wicks, no additives or dyes. By hand we wick, pour, and label each candle to ensure unparalleled quality. 
•  Jar candle burns clean for 45 hours
• For best results and achieving the optimal 45 hour burn time. We recommend burning the candle for at least 3 hours or until the candle melts to the edge of the glass container.