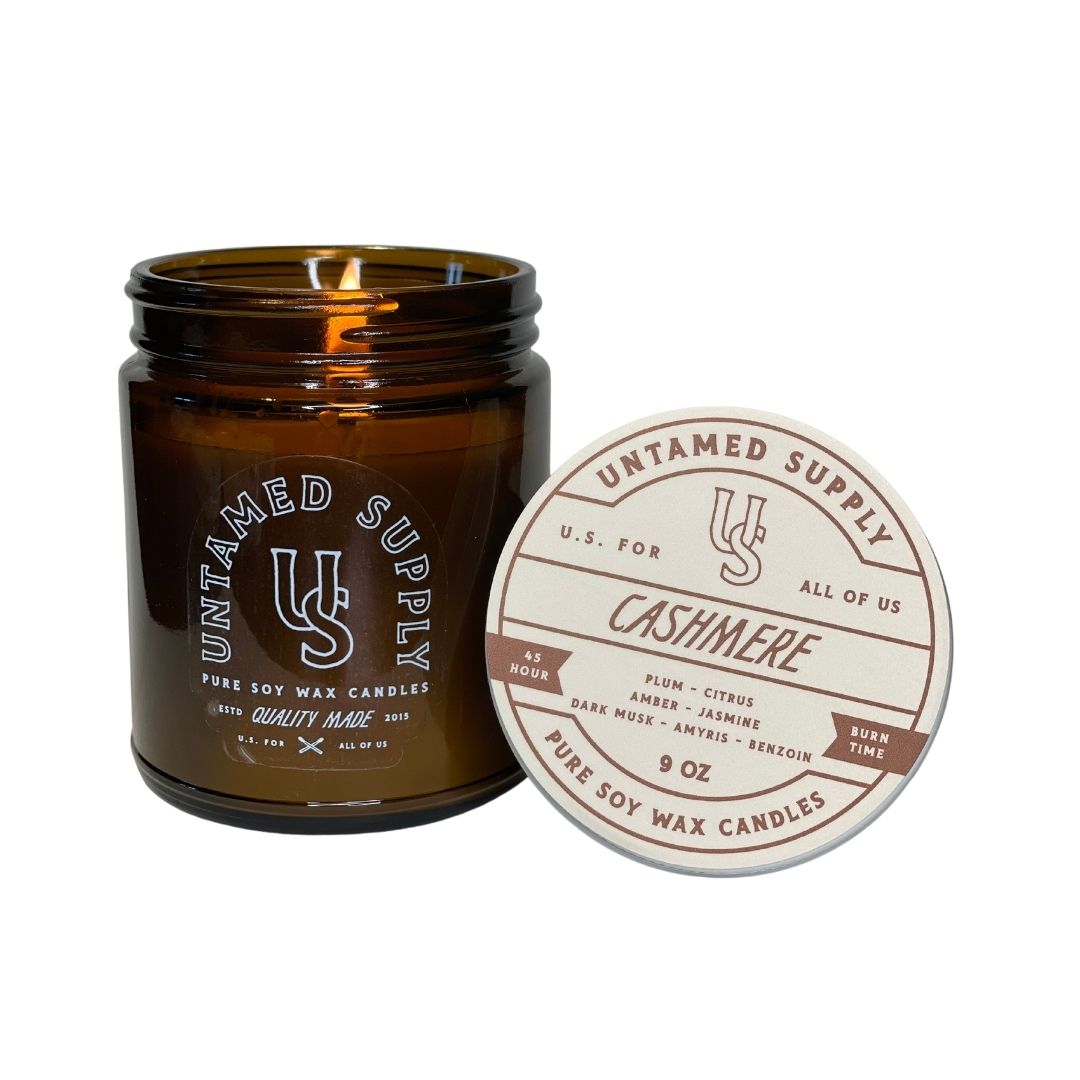 Cashmere
New to the pack, but definitely not to be messed with, Cashmere has quietly ascended the ranks to become one of our favorite scents. It is sexy, smooth, sweet, and uber inviting. The musk note keeps it balanced, while the benzoin makes it unlike any other amber-based scent you've loved before. It has cozy, comfy, snuggled in blankets vibes and we are SO here for that. 
Scent Notes:
TOP NOTE: Plum, Citrus

MIDDLE NOTE: Amber, Jasmine
BASE NOTE: Dark Musk, Amyris, Benzoin
You'll love this one if you like: Ocean, Pear & fig, or Tonka & Oud
What sets our product apart? 
We like to keep things simple, clean, and non-toxic by using 100% domestically grown soy wax, fine fragrance oils, cotton-core wicks, no additives or dyes. By hand we wick, pour, and label each candle to ensure unparalleled quality. 
•  Jar candle burns clean for 45 hours
• For best results and achieving the optimal 45 hour burn time. We recommend burning the candle for at least 3 hours or until the candle melts to the edge of the glass container.