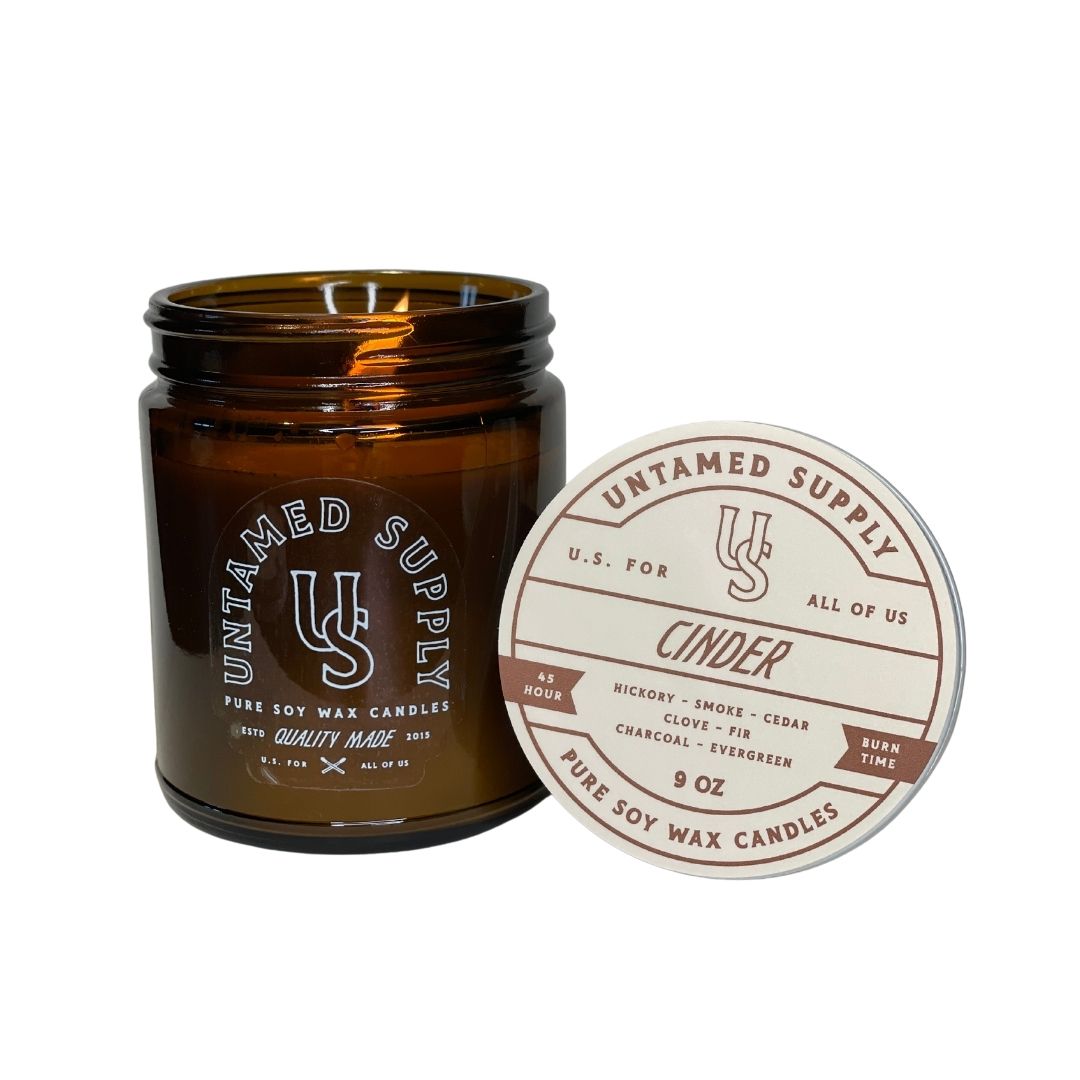 Cinder
Cinder is the most divisive scent we have: you love it or you don't. If you like smoky scents, stick around! If not, this really is not the scent for you, promise. If you don't have a fireplace but like the scent of fires, GET THIS ASAP.
Cinder is 100% unique to Untamed Supply and is a house blend of hickory smoke & fir and clove. The result is smokey, spiced, exciting and PERFECT for cold weather. It is complex and well rounded and the scent changes the longer you burn it. This one has a cult following, seriously: #cinderfanclub
This scent is our go-to for gifting dads & brothers. 
Scent Notes:
TOP NOTE: Hickory, Smoke, & Cedar
MIDDLE NOTE: Clove, & Fir
BASE NOTE: Charcoal, & Evergreen
You'll like this one if you like: smoky scents, mezcal (trust me), or Whiskey Smoke
What sets our product apart? 
We like to keep things simple, clean, and non-toxic by using 100% domestically grown soy wax, fine fragrance oils, cotton-core wicks, no additives or dyes. By hand we wick, pour, and label each candle to ensure unparalleled quality. 
•  Jar candle burns clean for 45 hours
• For best results and achieving the optimal 45 hour burn time. We recommend burning the candle for at least 3 hours or until the candle melts to the edge of the glass container.