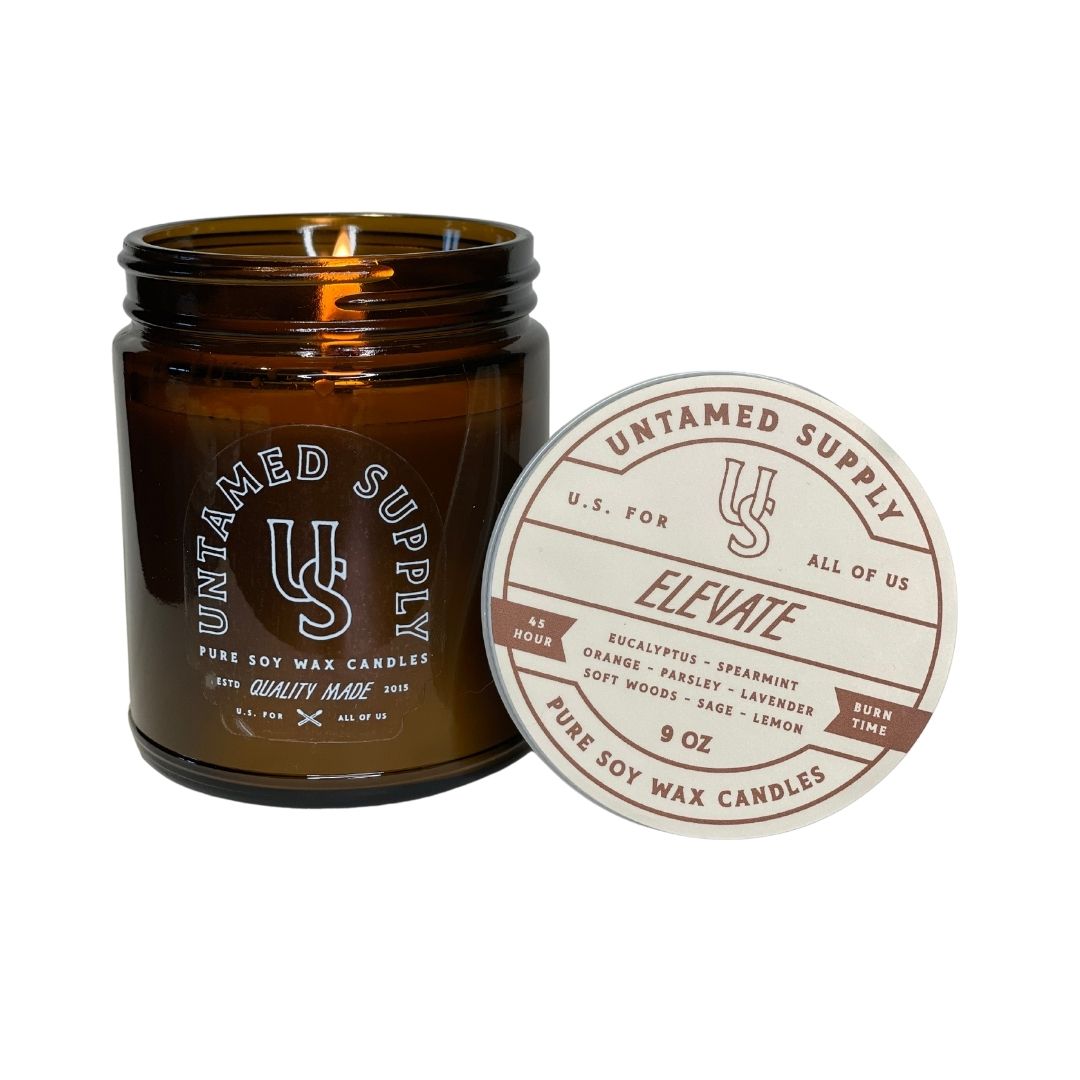 Elevate
Eucalyptus & spearmint are the some of the most relaxing and calming scent notes, so we blended them up into one perfectly balanced and indulgent candle. Spa night at home? Want your bathroom to smell like a spa? Need to relax more? Grab an Elevate candle & thank me later. 
This one is perfect for your kitchen, bathroom, or post-house cleaning (or anywhere else, we just think it shines in those roles!).
Scent Notes:
TOP NOTE: Eucalyptus, & Spearmint
MIDDLE NOTE: Orange, Parsley, & Lavender
BASE NOTE: Soft Woods, Sage, & Lemon Peel
What sets our product apart? 
We like to keep things simple, clean, and non-toxic by using 100% domestically grown soy wax, fine fragrance oils, cotton-core wicks, no additives or dyes. By hand we wick, pour, and label each candle to ensure unparalleled quality. 
•  Jar candle burns clean for 45 hours
• For best results and achieving the optimal 45 hour burn time. We recommend burning the candle for at least 3 hours or until the candle melts to the edge of the glass container.