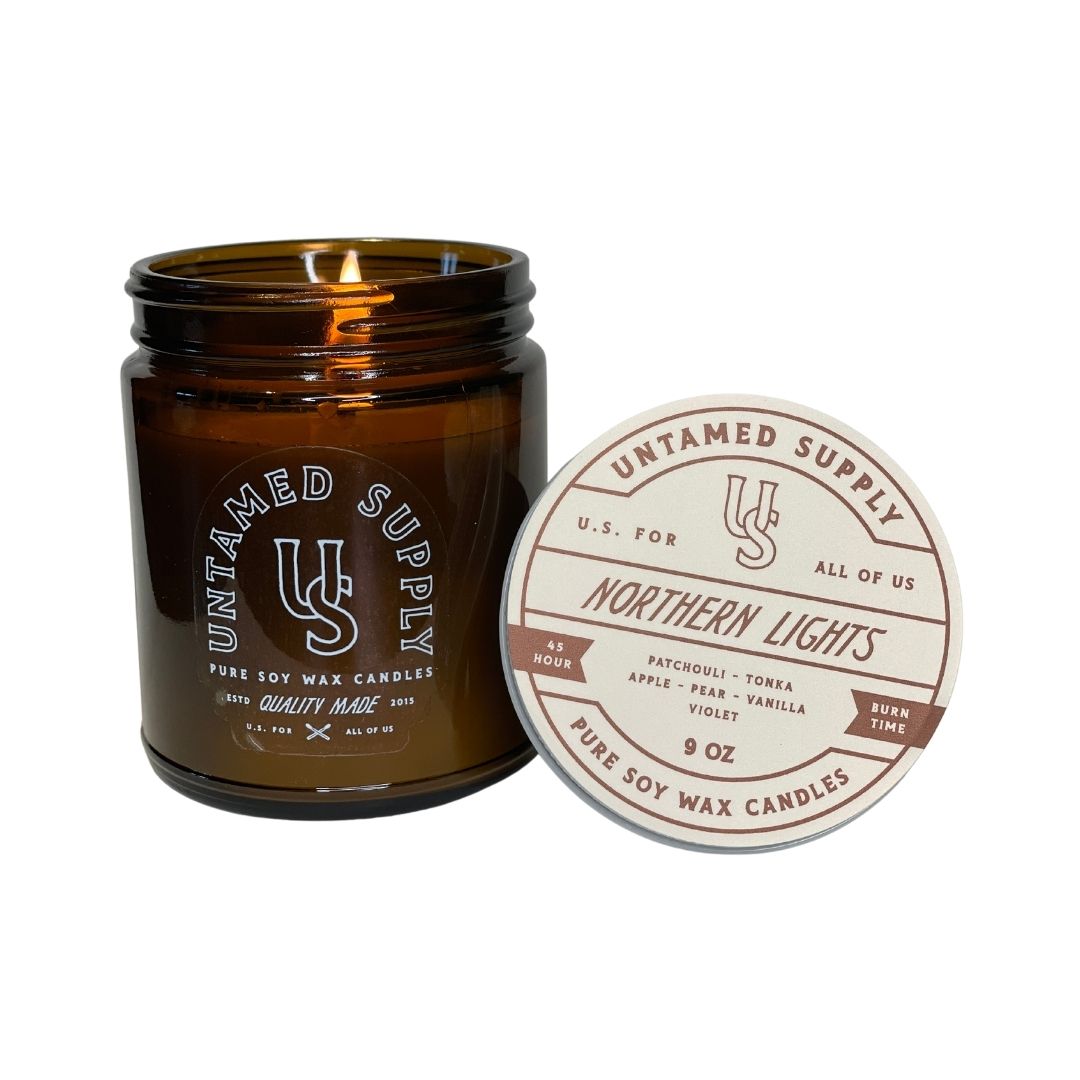 Northern Lights
If you ask which scent we thought was the most under-rated in our entire collection, we'd say Northern Lights. This bright, comforting, arid scent changes as you're sniffing it, with a powdery top note and an incense-y bottom. It's so so so good! If you like arid scents and want to try something different, this one is a winner.
This candle also elevates other scents, and we like burning it alongside other candles to create the ultimate cozy pairing. This one burns well with Nag Champa, Sweater Weather, Chai & Spice, Blue Spruce, Oakmoss & Amber, and Pear & Fig (although it would likely smell great with anything, these are the ones we have tried). 
Scent Notes:
TOP NOTE: Patchouli, Tonka, Frankincense
MIDDLE NOTE: Apple, Pear, Myrrh
BASE NOTE: Violet, Vanilla
You'll like this one if you like: Nag Champa, Tonka & Oud, Sweater Weather, or Cashmere
What sets our product apart? 
We like to keep things simple, clean, and non-toxic by using 100% domestically grown soy wax, fine fragrance oils, cotton-core wicks, no additives or dyes. By hand we wick, pour, and label each candle to ensure unparalleled quality. 
•  Jar candle burns clean for 45 hours
• For best results and achieving the optimal 45 hour burn time. We recommend burning the candle for at least 3 hours or until the candle melts to the edge of the glass container.