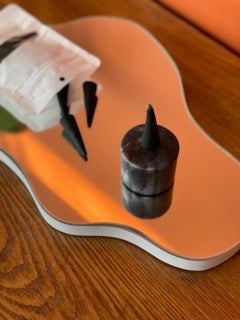 Tonka & Oud Incense Cones
Incense is back and better than ever! Seriously, we've put so much time and love into making this the best it can be, and we are absolutely thrilled to be able to *finally* share it with you. 
Each re-sealable, biodegradable bag comes with 10, 2.5" cones. These cones burn for 50-65 minutes and leave a scent impression for up to 4 hours (depending on room size). 
Here is the fun part... SCENTS! We wanted to incorporate more fun and unique options into this line, so while there are some old faves, there are a lot of new as well. Scent options:
Tonka & Oud Scent Notes: amaretto, balsam, tonka bean, oud, musk