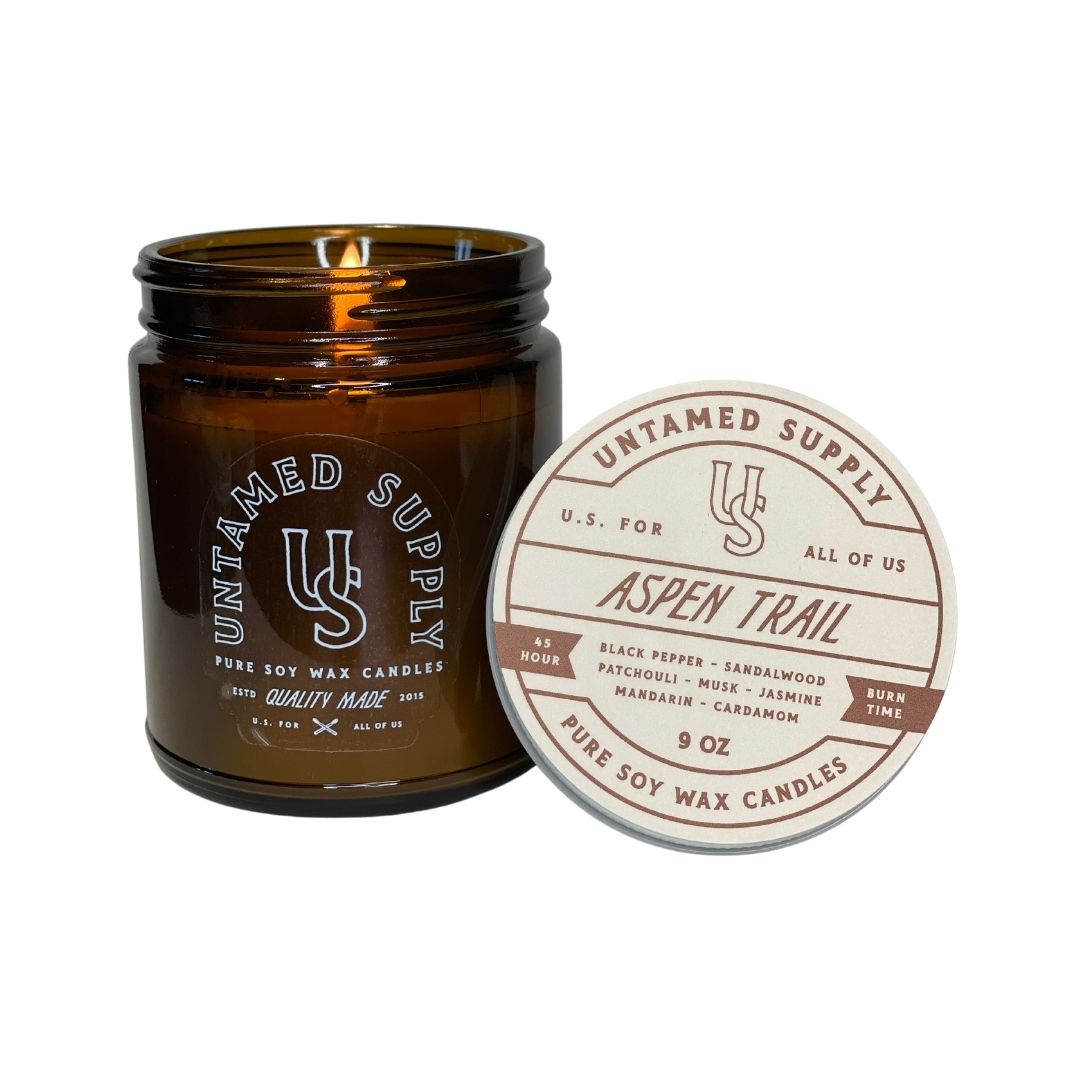 Aspen Trail
Ever been in an Aspen Grove? Picture it with me: coin shaped leaves lightly rustling in the wind, bright colors peaking through white branches, cool mountain air. Ahhhhh. Although we cannot transport you there physically (sorry), this candle is the second best thing. Cool, crisp, masculine, bright-- Aspen Trail will relax & rejuvenate, even if it's not a trip to the Rockies.
Scent Notes:
TOP NOTE: Black Pepper & Sandalwood
MIDDLE NOTE: Patchouli, Musk, & Jasmine
BASE NOTE: Mandarin & Cardamom
You'll like this if you like: Mountain, Onyx, or Oakmoss & Amber 
What sets our product apart? 
We like to keep things simple, clean, and non-toxic by using 100% domestically grown soy wax, fine fragrance oils, cotton-core wicks, no additives or dyes. By hand we wick, pour, and label each candle to ensure unparalleled quality. 
•  Jar candle burns clean for 45 hours
• For best results and achieving the optimal 45 hour burn time. We recommend burning the candle for at least 3 hours or until the candle melts to the edge of the glass container.