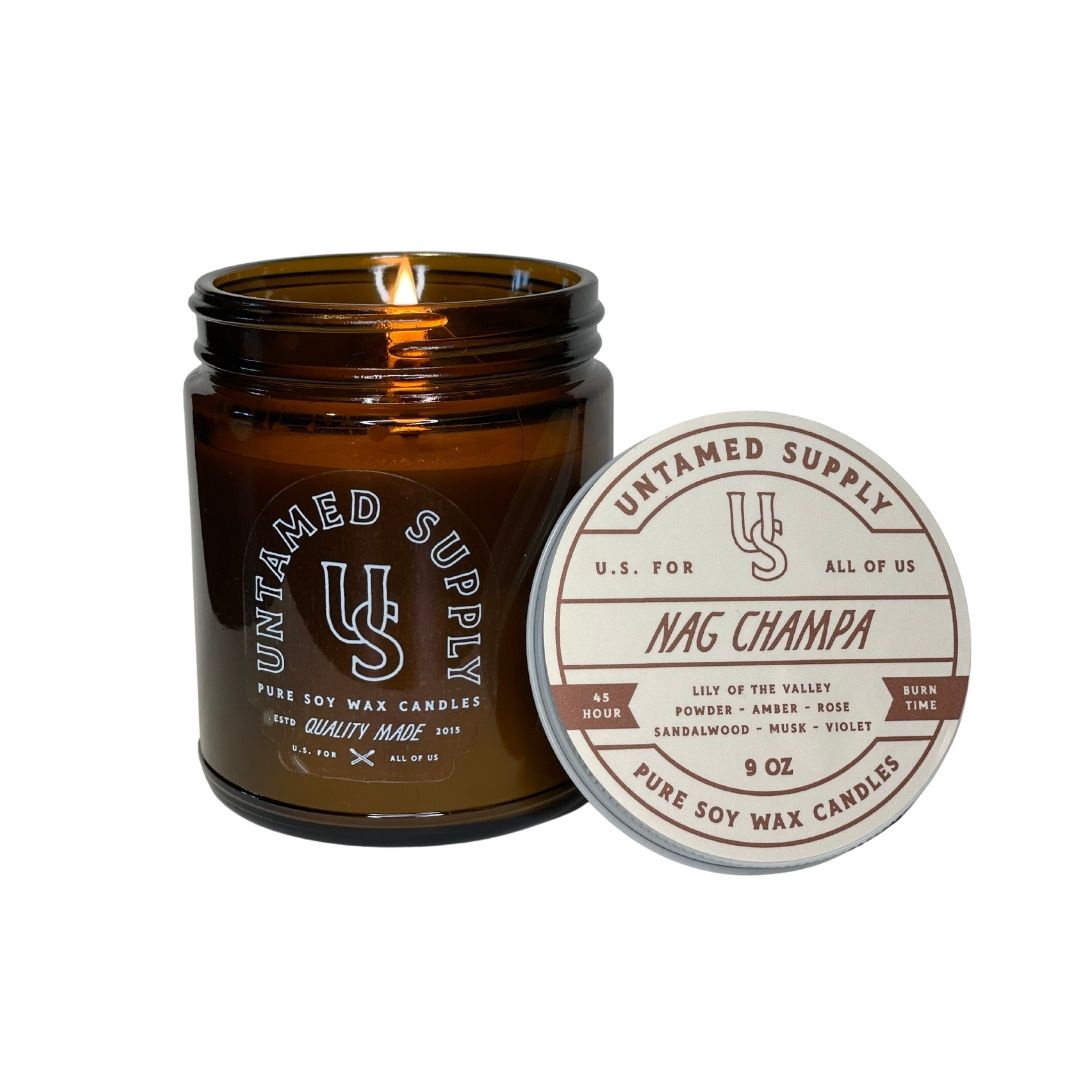 Nag Champa
Nag Champa is typically pretty divisive, but if you are someone who likes earthy scents, we think you would definitely like our take on it. Nuanced and layered, this candle is powdery, sweet, grounded, and changes scent as you burn it. It smells amazing on its own, or pair it with Northern Lights for a truly transcendent scent experience. This one burns so well with other scents! 
Formerly known as Summit
Scent Notes:
TOP NOTE: Lily of the Valley
MIDDLE NOTE: Powder, Amber, & Rose
BASE NOTE: Sandalwood, Musk, & Violet
You'll like this one if you like: Northern Lights, Tonka & Oud, Whiskey Smoke, 
What sets our product apart? 
We like to keep things simple, clean, and non-toxic by using 100% domestically grown soy wax, fine fragrance oils, cotton-core wicks, no additives or dyes. By hand we wick, pour, and label each candle to ensure unparalleled quality. 
•  Jar candle burns clean for 45 hours
• For best results and achieving the optimal 45 hour burn time. We recommend burning the candle for at least 3 hours or until the candle melts to the edge of the glass container.