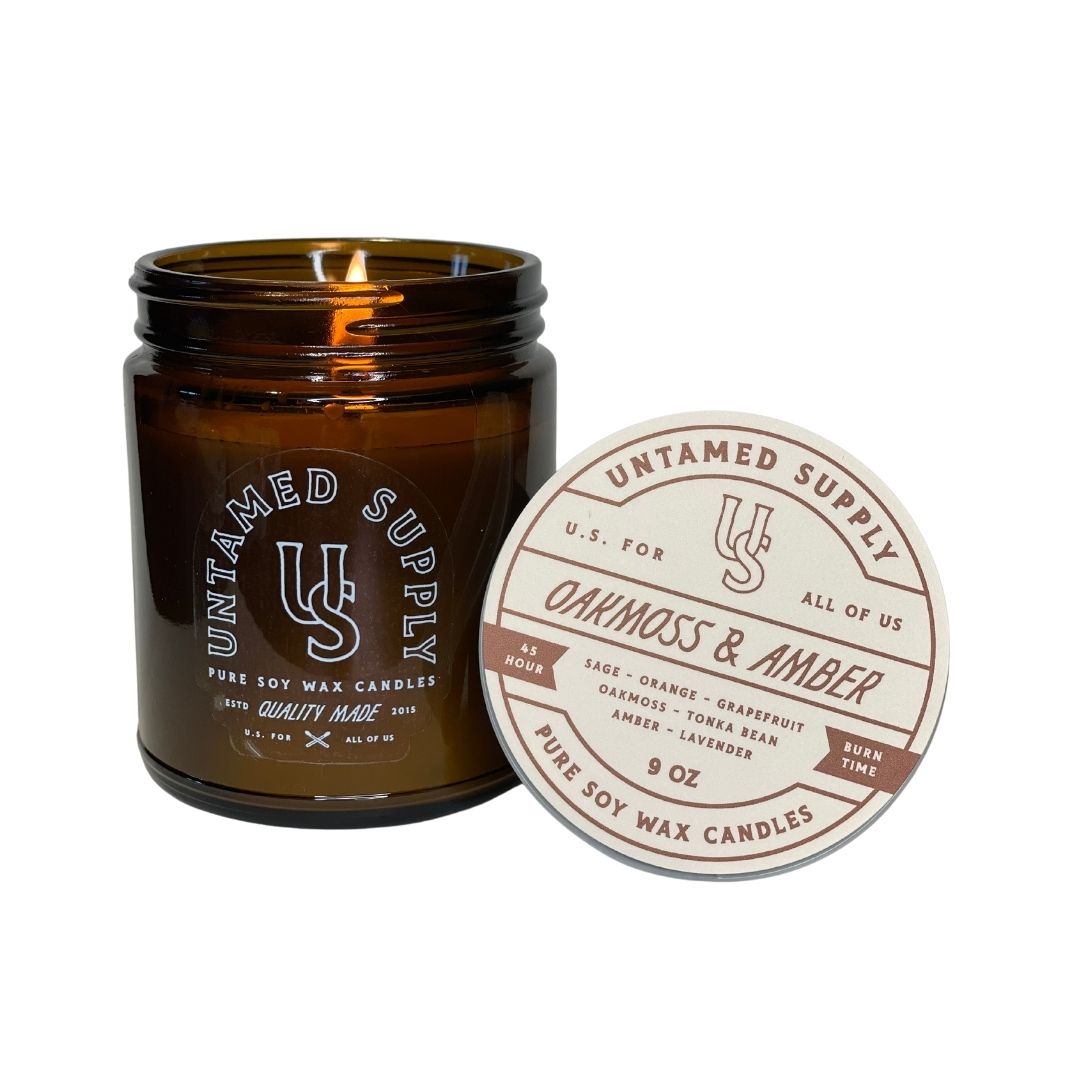 Oakmoss & Amber
 A tried and true favorite, if you're just getting into candles or unsure what to gift someone, this is where to start. Oakmoss & Amber is clean, masculine, strong, and so likable. This is one of our original scents, and has stood the test of time!
Scent Notes:
TOP NOTE: Sage, Orange, & Grapefruit
MIDDLE NOTE: Oakmoss, & Tonka Bean
BASE NOTE: Amber, & Lavender
You'll like this if you like: masculine scents, Onyx, Mountain, Aspen Trail, Absinthe, or Ocean
What sets our product apart? 
We like to keep things simple, clean, and non-toxic by using 100% domestically grown soy wax, fine fragrance oils, cotton-core wicks, no additives or dyes. By hand we wick, pour, and label each candle to ensure unparalleled quality. 
•  Jar candle burns clean for 45 hours
• For best results and achieving the optimal 45 hour burn time. We recommend burning the candle for at least 3 hours or until the candle melts to the edge of the glass container.