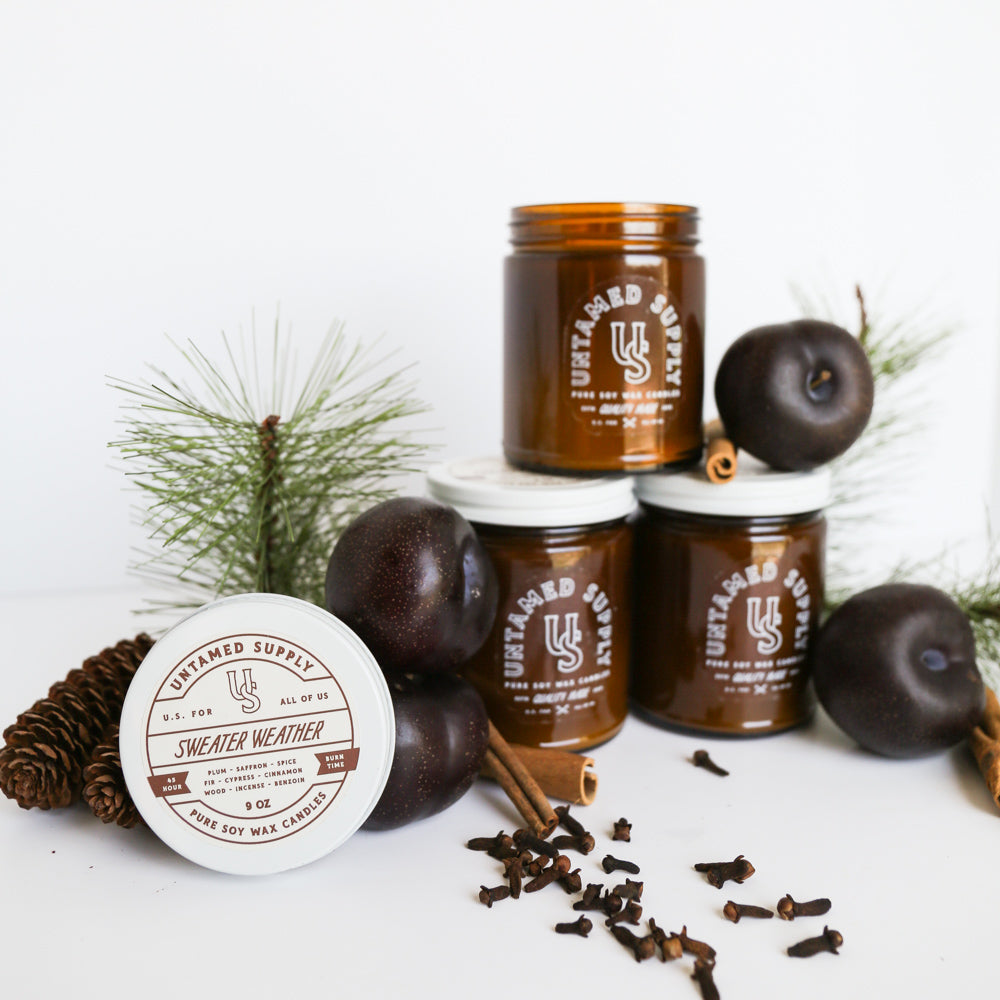 Sweater Weather
Sweater Weather is exactly the feeling you have in your head of being wrapped in a cozy blanket in front of the fireplace when it's really cold outside. That is, as long as you like that sort of thing.

It's peak cozy, so unique (if you don't like traditional Christmas candle scents, try this), spiced, and will make you want to do a deeeeppp sniff.

Scent Notes:

Top: plum, saffron, spice

Middle: fir, cypress, cinnamon

Base: wood, incense, benzoin

We like to keep things simple, clean, and non-toxic by using 100% domestically grown soy wax, fine fragrance oils, cotton-core wicks, no additives or dyes. By hand we wick, pour, and label each candle to ensure unparalleled quality.

• Jar candle burns clean for 45 hours

• For best results and achieving the optimal 45 hour burn time. We recommend burning the candle for at least 2 hours or until the candle melts to the edge of the glass container.